Products
At Mud Monsters, we carry the supplies you need for landscaping, ponds and aquaponics.
For more details, please visit the following pages: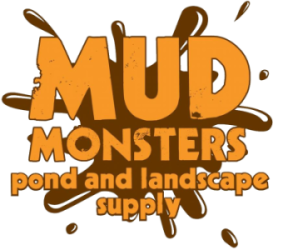 As one of the premiere suppliers of pond, landscaping and aquaponics materials, you will find that your time spent at the Mud Monsters showroom is indeed time well spent. In addition to all of the supplies you need in order to complete any landscaping or water feature project, you can tap into the expert advice of Randy Kindrick, the owner of Mud Monsters, as well as his reliable and informed employees.
Please be sure to visit our Online Catalog for specific item information or to order the item you need directly.
Check out Randy's blog for tips, tutorials and general good advice about water features, landscaping, and aquaponics. Also, feel free to stop by the showroom and check out our installed pond systems. You will be sure to get some fantastic ideas for your own project.
Also, keep in mind that you can greatly increase both the beauty AND value of your home by a proper and professional pond installation. If you do not have the time or desire to perform your own installation, be sure to ask anyone at Mud Monsters for a recommendation. We have a ready list of professional, reliable and qualified local contractors who can help you with your project.
Like Us on Facebook!